PVPC
Pleasant Valley Presbyterian Church
 150 Pilgrim Way, Brodheadsville, PA
(right near the Community Library) 
(570) 992-0158 
A Community Church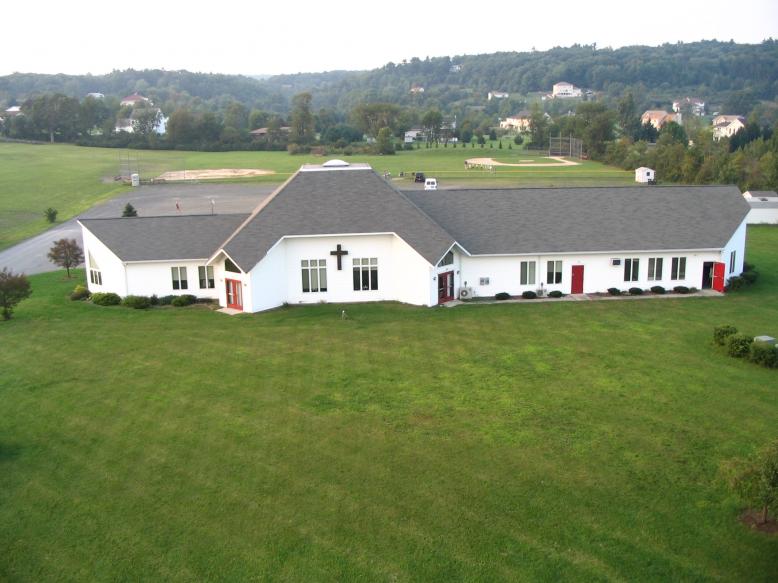 SUNDAY WORSHIP SERVICE  10:15 am
A blended contemporary worship service

SUNDAY SCHOOL:  Classes for ALL at 9:15 am
Sharing God's Message each Sunday
Rev. Sue Bennetch preaching

Sermon:  "Telling Our Story"

Scripture Readings:
2 Corinthians 4:1-15  NIV
Galatians 1:11-24  NIV
Both readings for today emphasize the transformation of Paul and his conversion.  We know these truths because Paul told his story over and over again.  We, too, have a conversion story to tell.  Perhaps not as drastic as Paul's or perhaps not brought to life yet.  It is through the story of Jesus, the disciples, Paul and others that we gain wisdom and direction to tell our story to others. 

Bring your family & friends!
COME JOIN US!!!!!
What's Happening…
Leadership Training – classes that were scheduled to take place in April have been rescheduled for Friday, June 3 at 6:00 pm.  We ask that all Elders, Deacons & Trustees please attend.  There will be refreshments & light food provided.
Men's Bible Breakfast –  The next Monthly Men's Bible Breakfast will be on Saturday, June 4th at 8:00 am.  We encourage you to bring family & friends!  Join us for prayer, fellowship & food.  Hope to see you there!  
Women's Tea Bible Study – Join us here at PVPC on the 1st & 3rd Saturdays of the month for bible studies over tea (or coffee), refreshments & fellowship! Invite your mom, daughter, niece or girlfriend to come along!  Hope to see you there!
Never under estimate the power of a good cup of tea and The Good Book!!
June meeting dates:  June 4th & 18th.

Farewell Pot-Luck Lunch – Please join us on Sunday, June 12 after worship to wish Zeke & Carmen Alvarez the best as they start a new chapter in their lives by retiring and moving to Florida.  We will have a pot-luck luncheon to celebrate their friendship & all they have given to PVPC over the years.  They will be greatly missed!!! Call the church office or add your name to the sign-up sheet that is posted in fellowship hall!

Relay for Life – Our Mission Group will be again handing out water at this year's Relay, which takes place at PV High School June 4-5.  If you can help out, please call the church office, see any Missions Member or sign up.  See relayforlife.org to make a donation to help the cancer fight against, or speak to Christine who is participating in connection with Kelsey's team.  Thank you!!!
Movie Nights – We are looking to start up a committee to organize movie nights here at PVPC that would run from May through September.  If you are interested in being on this committee, please let the church office know or see Ann.
Mission & Evangelism – Our M&E group will be collecting items to send to the Dominican Republic so we can continue helping their efforts to improve themselves and their living conditions.  This is an ongoing mission that is close to the hearts of those in PVPC.  Right now we are looking for donations of Barber Shop Equipment:  combs, scissors, electric trimmers, razors, brushes etc.  They can be new or used but in good condition.  These items will be used to train young village men so they can work.
We are also collecting all kinds of Gardening Tools which again can be new or used but in good condition.  These items will be used to make village gardening more efficient.  If you have any questions, or ideas, please speak to anyone on our Missions Committee and feel free to come to one, or more, of their meetings, which are held on the 4th Sunday of each month following worship.
Keep Sunday Holy – Our church, along with other local churches is a part of the Keep Sunday Holy Team.  We want to keep Sunday morning free of mandatory events like sporting practices or games.  That way, we can choose church, if we feel it has an importance in our family.  This effort was started as a result of a letter from a teenager about how her family has been torn up over the choice of church attendance versus other "mandatory" events outside of church.  So far we have started conversations via letters to the Editor.  We manned a tent for 2 days at the West End Fair to share our feelings.  We are also encouraging other churches to join in this effort.  We consider this to be a non-confrontational, ecumenical bridge building service to strengthen families in their spiritual growth.  We also have shirts available with our Keep Sunday Holy logo on them for only $10 – see Jeff if interested.  

Crisis Meals – Deacon's are asking for meals to be prepared ahead of time and frozen in the church freezer.  Please label what the meal is and the date prepared.  This will expedite the process of getting meals to those in need.   Any questions, just call the church office.
Pleasant Valley Ecumenical Network  (PVEN) is always in need of non-perishable food items as they help many families in need in our community!  Also needed are Pleasant Valley School District approved clothing and warm weather clothing & blankets.  Please help us to keep our pantry well stocked by remembering those in need as you shop.  No donation is too small!  Donations can also be brought directly to PVEN at 279 Greenview Drive, (located at the corner of McIlhaney Road & Greenview Drive just behind the Chestnuthill Diner) on Tuesday & Friday mornings, 9:00-11:30 or left here at PVPC where we will make sure they are delivered to PVEN.  THANK YOU! 
If you are in need of assistance from PVEN, please call them at 570-992-3136.  You will need to have an appointment in order receive help & pick up goods, so please call ahead to gather information on qualifications.