PVPC
Pleasant Valley Presbyterian Church
 150 Pilgrim Way, Brodheadsville, PA
(right near the Community Library)
Worship at 10:00 am   Sunday School Classes at 9:15 am

Phone:  (570) 992-0158   Fax: (570) 992-0828
Email:  pvpc@ptd.net
A Community Church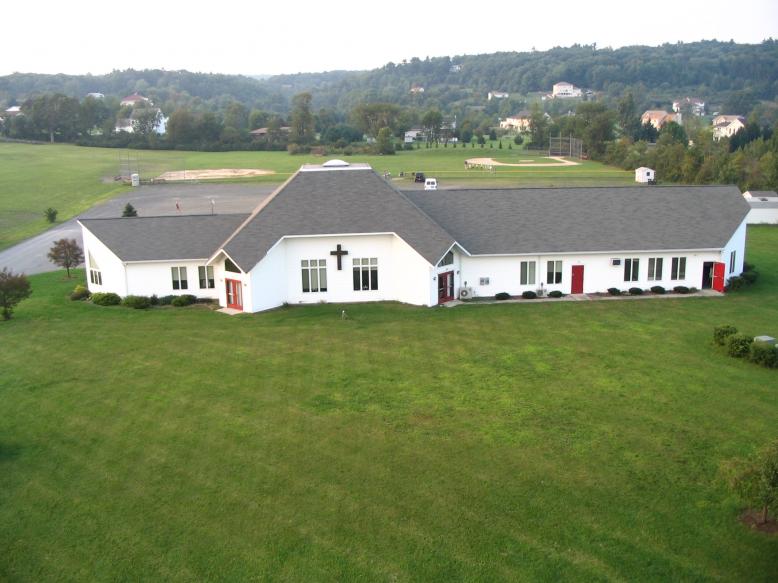 SUNDAY WORSHIP SERVICE
at 10:00 am
A blended contemporary worship service – Join us!
Sharing God's Message each & every Sunday
"In My Life"
 with Rev. Lori Phinney

 John 17:1-11

Mysterious and loving God, You reveal yourself in Jesus, your beloved child who gives us a glimpse of Your glory and invites us to share in the unity of all that is Holy.  Meet us here today and teach us to be one as You are one with the Father.  Draw us to You in love, peace and obedience that we may be united to one another in fellowship of the one Spirit as we walk the path to Your Truth, praying that we may all be one.    Amen.           
Far and Near

Prayer is a powerful telescope
That lets the eye see far
To the star of things as they ought to be
From the land of things as they are
And prayer, too, is a microscope
That lets the eye see near
And count the worth of things of earth
The heart holds close an dear.
 Welcome Back!  PVPC's doors are open again & in-person worship is back along with Adult Sunday school classes!  We are in need of a few people to help out as worship leaders, please let us know if you are interested!  It isn't hard & with enough volunteers you would only be asked to be one once a month

To continue to keep everyone safe, we are still following all the recommended CDC guidelines.  We want you to feel comfortable.  If you aren't feeling well, please worship with us from home.  We will continue to follow guidelines & we always have of hand sanitizer.
While we are getting ahead of the COVID situation, we understand these are still scary & unknown times for many.  We know that everyone has a different comfort level, so please be assured that we understand and respect every single person's choice about when they are ready to "return to church" and we do not want anyone to feel pressured in any way.  Joyfully, our doors will be open for you whenever YOU are ready.
Lastly, please remember whether you are ready to come back in person or not, we are always here to help with any needs you may have, no matter how big or small.  You can reach out to Christine at any time, she is back in the office on a regular basis, but it is still a good idea to call ahead first.  Deacons & Elders are available for you as well.  Just let us know!  Our thoughts & prayers go out to everyone impacted by this virus.  Together we are the church, & together we will get through this.  We look forward to seeing you!  Stay safe, stay healthy!
What's Happening at PVPC…  
Bible Study/Breakfast —  On hold
Kintsugi Workshop — The Japanese art of repairing broken pottery with gold resulting in a more beautiful, valuable & stronger piece transformed through suffering. This workshop is an excellent way to heal after going through &/or dealing with the many challenges & struggles life gives us and we all deal with.   Information to come on new workshop dates, stay tuned.  If you have any questions, contact Christine in the church office either by phone or email or you can contact Wendy directly at: wendylynnmiller@hotmail.com
Pastor Chuck's Malawi Mission —  Pastor Chuck's next journey will be taking him on a Mission trip to Malawi this month for most of the year!  For anyone who would like to follow his work please be sure to check out: montsmalawimission.org.   There is also a Facebook group you can join: Monts' Malawi Mission. Please forward this information to anyone you know that may be interested. If there is any other additional information you want to know, please contact Christine in the office, she can find out what you need & can arrange to have you added to a email distribution list for regular updates.

If by chance you are connected to another church, we'd love to have your church consider supporting us with prayers and donations in the year ahead.  Updates will be added that may be used as catalysts for youth/adult fellowship gatherings and discussions as well as sermons that may be used as "Guest Preachers" for those who are still using or open to streaming on Zoom or some other internet streaming service.
New Roof — As you may know, PVPC  just got a new roof that was needed due to leaking issues.  It looks great!  While we had a good portion of the funds to pay for this, we could still use some help in replenishing some of those funds that we had to use.  We created a Roof Fund so if you feel you want &/or can give any sort of donation towards this, please mark your donation as "roof" & we will put those donations aside accordingly.  Thank you!
Adult Sunday School – Adult Sunday School Classes are back!  We will be meeting each Sunday morning at 9:00 (a new, slightly earlier time) in Fellowship Hall so we can maintain social distancing guidelines.  Classes are open to anyone so please feel free to invite a friend.  Join us for some thought-provoking study, interesting discussion and brotherly & sisterly fellowship.  Hope to see you there!
Bible Study – Please join us at 9:00 a.m. which allows more time for learning & discussion.
Weekday Bible Study, Brown Bag Lunch –  On hold.
Mission & Evangelism – Our M&E group now meets on the 3rd Sunday of January, April, July & October following worship and are always looking for people who want to help make the world better & possibly even be a part of our Missions Committee.  If you have any questions or ideas, please contact the church office or speak to any committee member.
Food Pantry – we maintain a small food pantry that is stocked by the generous donations of our church family.  If you are in need of food, please know that we are here for you.  Because of its size, we do recommend you call first to make sure that it is stocked well enough for food to be given out and to be sure that there is someone in the office.  We also share items with PVEN.   We encourage you to please remember those in need as you do your weekly shopping and give what you can when you can.  
Keep Sunday Holy – Our church, along with other local churches is a part of the Keep Sunday Holy Team.  We want to keep Sunday morning free of mandatory events like sporting practices or games.  That way, we can choose church, if we feel it has an importance in our family.  This effort was started as a result of a letter from a teenager about how her family has been torn up over the choice of church attendance versus other mandatory events outside of church.  So far we have started conversations via letters to the Editor.  We manned a tent at the West End Fair & Chestnuthill Community Day to share our feelings.  We are also encouraging other churches to join in this effort.  We consider this to be a non-confrontational, ecumenical bridge building service to strengthen families in their spiritual growth.  We also have shirts available with our Keep Sunday Holy logo on them for only $10.
Pleasant Valley Ecumenical Network  (PVEN)  serves residents of Chestnuthill, Eldred, Hamilton, Jackson, Polk & Ross townships.  They are always in need of non-perishable food items, as well as clothing (including school approved items), blankets and personal care items, as they help many families in need in our community!  They are open for Food Distribution on the 1st through 4th Tuesdays of the month and the 2nd Saturday of the month, all are from 9:00-11:30am and both food and clothing distribution is by appointment only.   There are currently no evening hours.  Call 570-992-3136 to register or make an appointment.  Contact Colleen (Director of Operations) at 570-992-3136 or email her at operations@pven.net for more information on volunteering & pantry needs.  Donations can also be brought directly to their new facility located at 2234 Route 209 (Sciota/Brodheadsville/Saylorsburg area). You can donate all items Monday, Tuesday & Friday from 8:00-11:00 am.  THANK YOU!
If you are in need of assistance from PVEN, please give them a call at 570-992-3136.  Forms will be required to fill out and an appointment made in order receive help & pick up goods.  Please call ahead to gather information on qualifications.